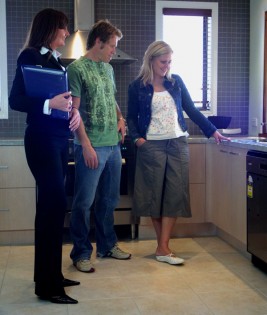 Buying real estate is about the biggest financial commitment and decision you will ever have to make. However, it is also an exciting turning point, one that will almost certainly make the most impact on your lifestyle.
For many it will be something never done before. Selecting the right property, in the right area, organising finance and negotiating the sale - it can be a little daunting. Yet it is not as complicated as you may think and there are many ways your Emu Park Real Estate agent can help.
What kind of home are you looking for?
The first step is to decide what kind of home will suit your tastes and lifestyle. Establish family priorities - don't forget to include the kids in the discussion! Anticipate potential changes in lifestyle: size of family, job changes etc. Consider extracurricular activities and school when choosing your new home.
What can you afford?
Establish the price range you can afford - even before you start looking at homes, Emu Park Real Estate can help by assisting you to determine both your priorities and potential price range.
Start hunting!
Prepare a short list of preferred suburbs that suit your lifestyle, bearing in mind affordability and accommodation requirements. Research sales in those preferred suburbs. Inspect every property in your preferred suburb so you have a feel for the prices. Attend all open homes in the area.
You've found it!
There are two ways of buying a home - auction or private sale. Offers to purchase may be made in two ways - unconditional (commitment to buy the house as listed at the price agreed) and conditional (you will buy if certain conditions are met, e.g.: a soil test of the property). At auction, make sure you keep your financial limit in mind. Remember, once you have made a bid, it cannot be withdrawn.
What happens on settlement day?
Typically: